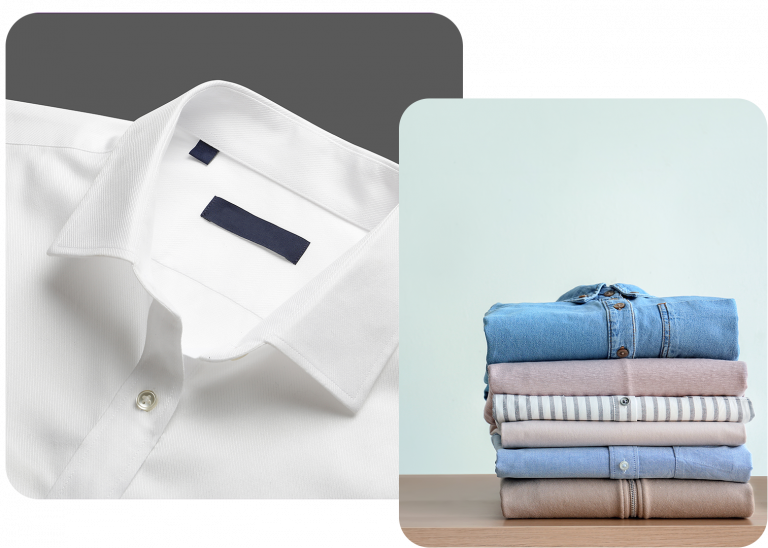 We will get those creases out of your summer dress and make that collar of your shirt crisp and clean as if it was new, by hand and with the attention to detail, you would expect. 
The 5asec ironing way has been developed many years ago and remains an industry benchmark. No shortcuts are with excessive temperature to expedite work and our irons are protected to preserve the garments – no shine marks and perfect ironing.

Steam iron is the best way to iron the clothes Since it will protect the garments from getting shine marks and ensure the long-lasting of the color and texture of the garments.
Items will be pressed according to care label instructions 
Service Charge between AED5 to AED10 based on the pickup address on all orders AED150
Standard delivery is 48hrs. Urgent 24hr service is available at 50% surcharge
Items are charged separately
Frequently Asked Questions
Items are immaculately ironed using the 5asec method of pressing developed over 50+ years. 

Items for this service must be provided to 5asec clean and ready for pressing. 
Standard turnaround time for the service is 48hrs. There is a 24hr service which carries a 50% surcharge
Items are pressed according to care label instructions